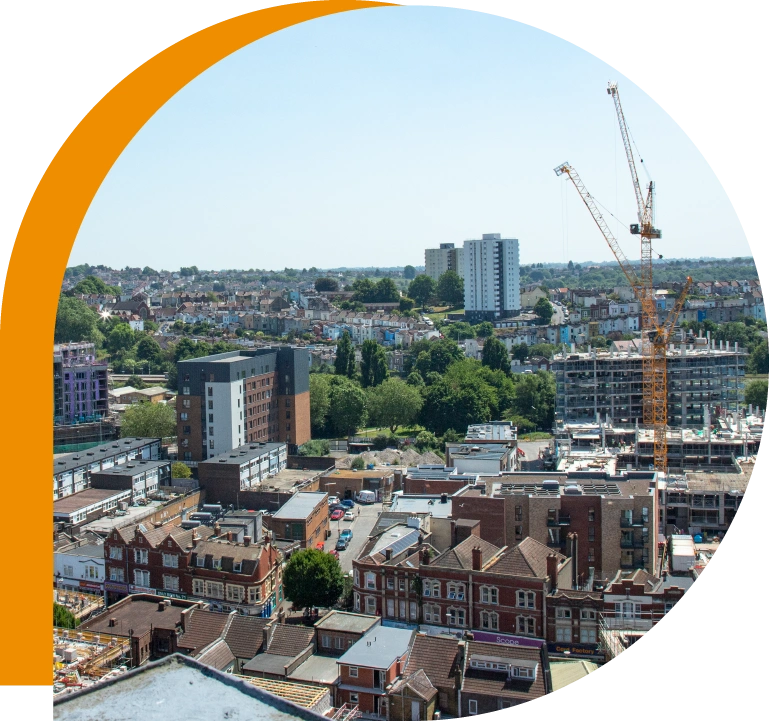 Welcome to East Bedminster Regeneration
East Bedminster is changing. Bristol City Council, Mayor of Bristol Marvin Rees, and development partners are working to deliver new homes and community infrastructure, support the local economy and create new jobs, and improve green spaces in the area. Connected by a restored River Malago, green corridors with new trees and planting, and new or improved walking, cycling and public transport routes, East Bedminster will be a thriving hub for existing and new residents of south Bristol.
The regeneration area stretches from Bedminster Bridge and Whitehouse Street in the east, to the Sheene Road junction of the A38 in the west, and from East Street at its northern permitter to the train line and leafy Victoria Park in the south. The area covers a diverse area of homes, retail, community spaces, and green and open areas.
East Bedminster Regeneration is made up of two Bristol City Council projects: Bedminster Green and Whitehouse Street. With East Street and Bedminster Parade at their heart, the two projects will breathe new life into the local economy, and help businesses, community groups and individuals in the area to thrive as the population grows.
Projects
Find out more about each regeneration project.
A well-connected community
Within walking distance of Temple Meads station, the city centre, and served by multiple bus routes and Bedminster station, residents of East Bedminster can travel by foot, wheel or public transport, and are not reliant on car ownership. The area is well connected to nearby jobs and amenities, including Victoria Park, Windmill Hill City Farm, East Street and North Street.
There is a vibrant ecosystem of community and arts organisations on hand to support the growing community of East Bedminster, including Action Greater Bedminster, Windmill Hill City Farm, acta Community Theatre, Bedminster Lantern Parade and Upfest.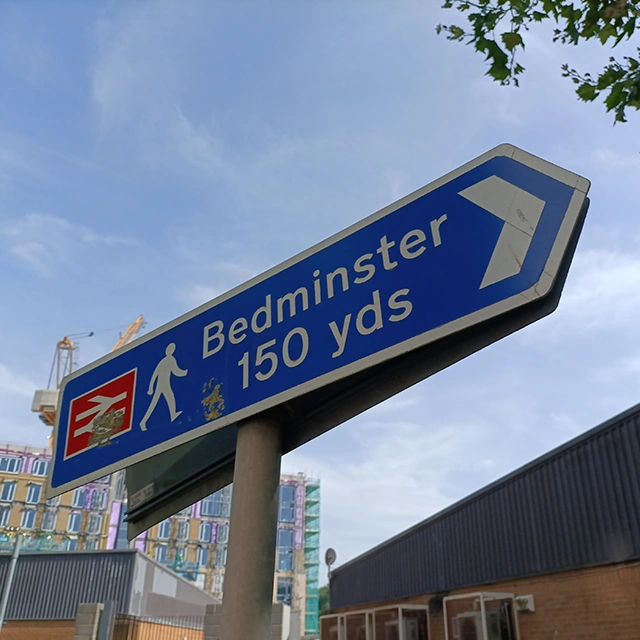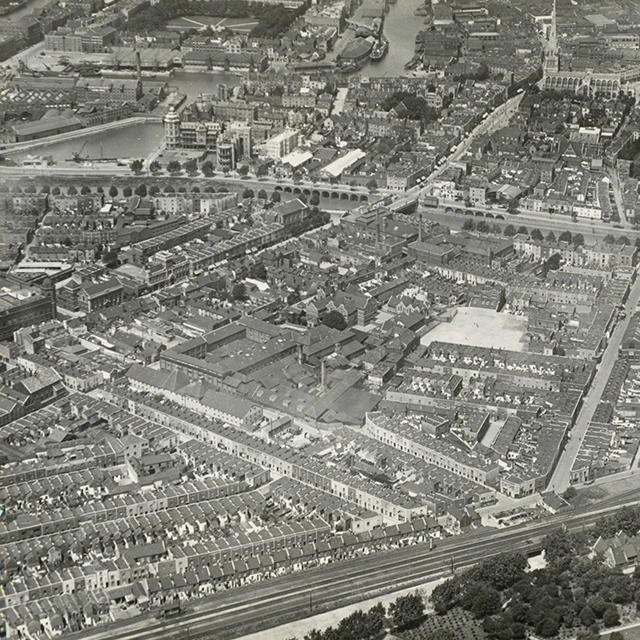 A rich industrial and natural heritage
Driven by the mills of the River Malago, and the industries they drove, East Bedminster has long been an industrial engine for Bristol and beyond. First built in Roman times, East Street is one of the UK's oldest high streets and its role as a commercial centre helped form Bedminster and following that, the city of Bristol.
East Street is at the heart of Bedminster and is home to a huge variety of businesses serving the communities that live between the River Avon to the north and Windmill Hill, Bedminster, Knowle, and Hartcliffe to the south. The new development aims to enhance this and the increased housing density will support the transformation of the area and help boost footfall and spend on East Street.
Largely underground, the River Malago still runs through the area, starting on the Dundry slopes and channelling water down to the River Avon by Bedminster Bridge. Opening up and enhancing the Malago will create sustainable drainage, urban cooling, wellbeing and habitats. Flood attenuation and flood management potential will be increased to benefit the neighbourhood.
An affordable and independent high street for South Bristol
East Street is an independent high street with an offer unlike any other high street in the area. Enhancing East Street and increasing footfall is a key aspect of both regeneration projects.
Visitors to East Street come from across South Bristol and shoppers value its affordable prices and local traders.
Increasingly the street is also home to a number of exciting new retail and hospitality offers, including a pottery studio, and arts and crafts offerings. It is this mix of businesses that gives East Street its unique character.
Local partners and the council are working together to explore how underused buildings can be brought into community use or ownership, including the delivery of a community hub on East Street, to ensure that East Street's unique character is protected now and in the future.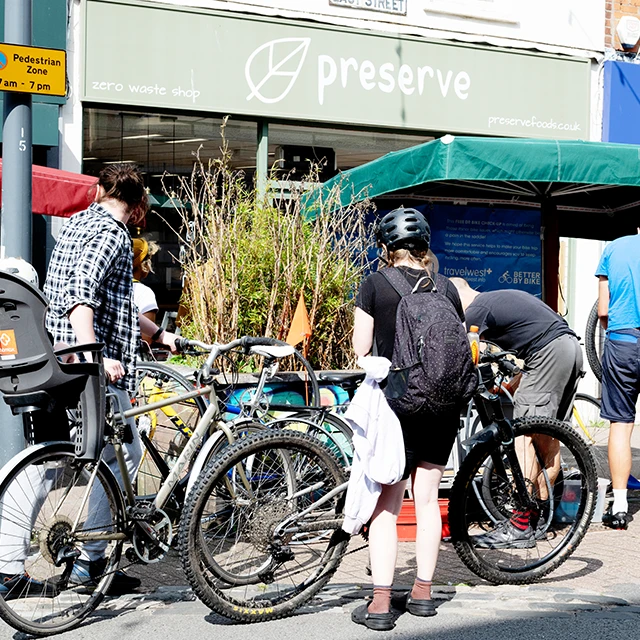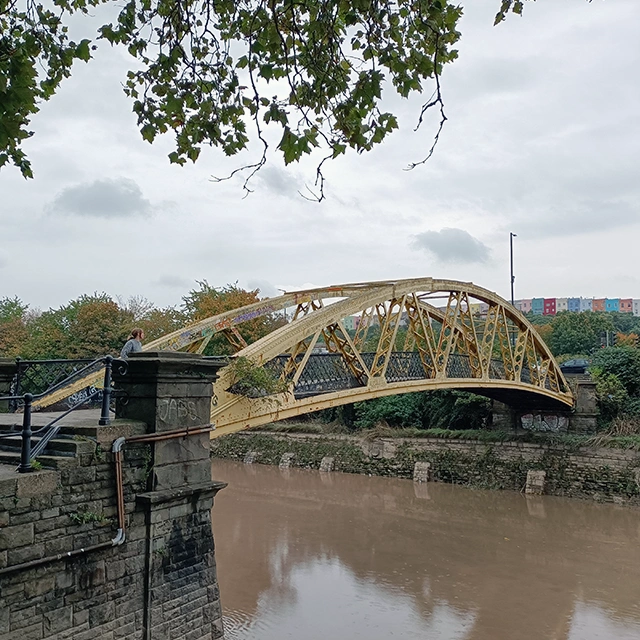 Regeneration nearby
Mead Street, part of the Temple Quarter and St Philip's Marsh regeneration area, is between Whitehouse Street Regeneration area and Temple Meads. Mead Street has been identified in Bristol's Draft Local Plan as an area for mixed-use development with new homes, employment space and transport routes. 
By keeping a holistic view on how Whitehouse Street, Bedminster Green and Mead Street can complement each other, we are working hard to create a series of well-connected sustainable, low carbon communities that will benefit local people, where it is easier to walk, cycle or catch public transport to jobs, education, training, shops and hospitality. 
Latest news
News, updates and events from the East Bedminster Regeneration projects and the local area.
Project Partners
East Bedminster Regeneration is delivered in partnership to ensure the best possible outcomes for the local area.