Regeneration framework
A regeneration framework is a document that integrates urban planning, transport and design thinking to guide change in an area. They are made up of a series of principles or regeneration objectives and are supported by plans and diagrams to show proposals for future movement networks, land use and density, and public and open spaces. By taking an area-wide and holistic approach to managing change, regeneration frameworks can help to overcome and respond to complex challenges which extend beyond individual landownerships.
By creating a regeneration framework for Whitehouse Street, we are aiming to make sure changes to the area are coherent, and landowners can work collaboratively to transform the area in line with the long-term vision for change set out in the framework.
The Whitehouse Street Regeneration Framework became a live document within the planning process in March 2023. It now helps shape and determine planning applications.
Concept masterplan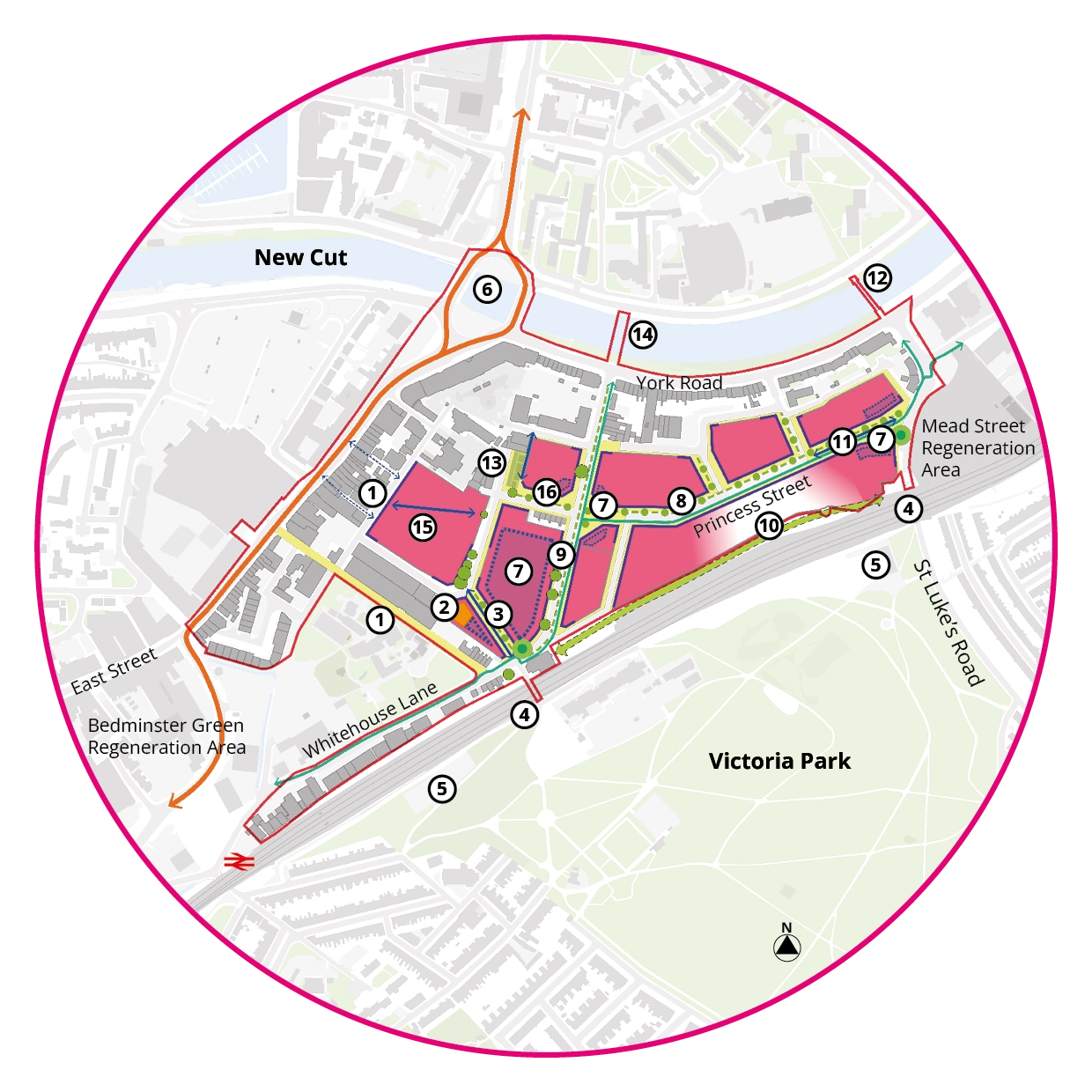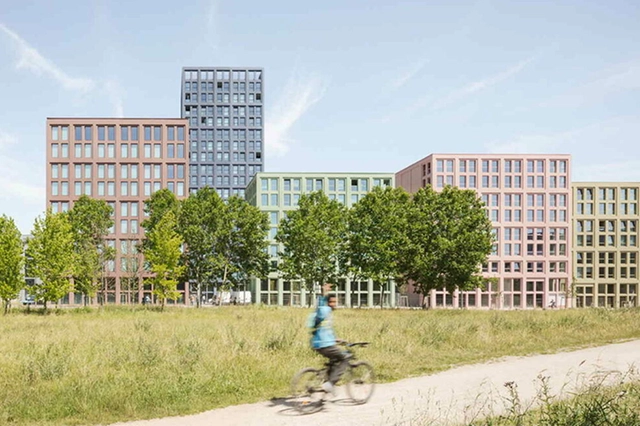 Themes, principles, outcomes
The regeneration framework identifies four themes which address the needs of the community manifesto and project brief. From these themes follow a set of six principles which structure the regeneration framework. Embedding the principles into design is anticipated to deliver a set of outcomes for the regeneration.