Enabling development at optimal density while enhancing the character of the area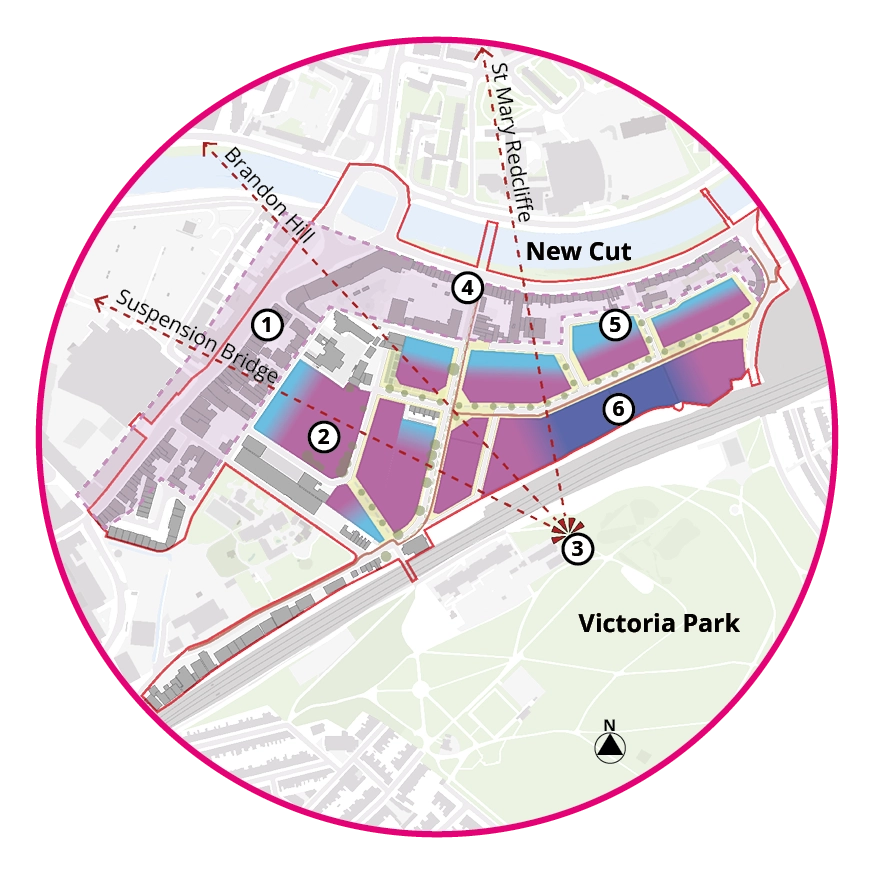 Heights strategy plan
Key
The prevailing height of buildings along Bedminster Parade is around 3 – 4 storeys with some variation.
Areas of amplified height: around 4 – 8 storeys.
Victoria Park viewpoint.
The prevailing height along York Road is a consistent 3 – 4 storeys.
Areas of prevailing height: around 3 – 4 storeys.
Area with potential taller buildings: 8+ storeys, but will have to be contextual and demonstrate high quality design.
Context – Prevailing height

Area of prevailing height

Potential for contextual tall buildings