Provide better sustainable travel routes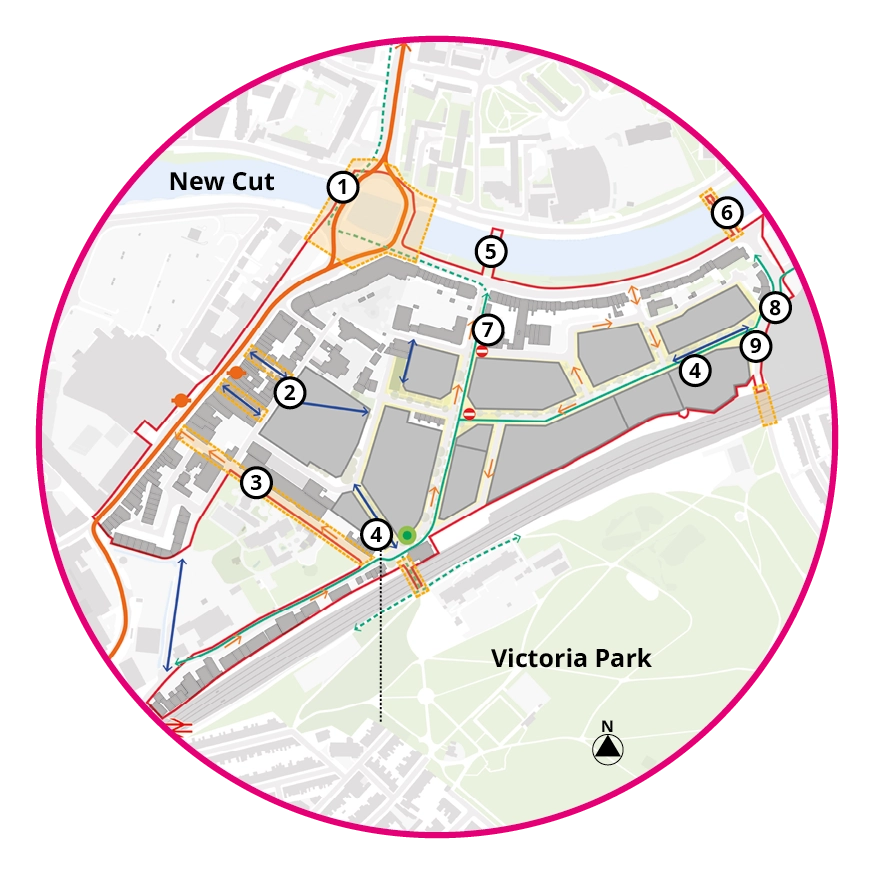 Movement strategy plan
Key
Sustainable travel improvements to Bedminster Bridge will be considered.
New and improved pedestrian connections to Bedminster Parade.
Potential public realm improvements to Philip Street including widened footways and planting.
New pedestrian streets following desire lines.
Potential future pedestrian and cycle bridge (possible location).
Improvements to Langton Street Bridge.
Modal filters to reduce through traffic.
New east-west active travel corridor connecting to Mead Street.
Multi-modal mobility hubs including car club, cycle parking, e-scooter drop off pens.